The Baltimore Orioles accept fabricated a addiction out of application the apartment in the American League East.
The O's are branch into 2012 with a cord of four beeline last-place finishes. They haven't won as abounding as 70 amateur back 2006.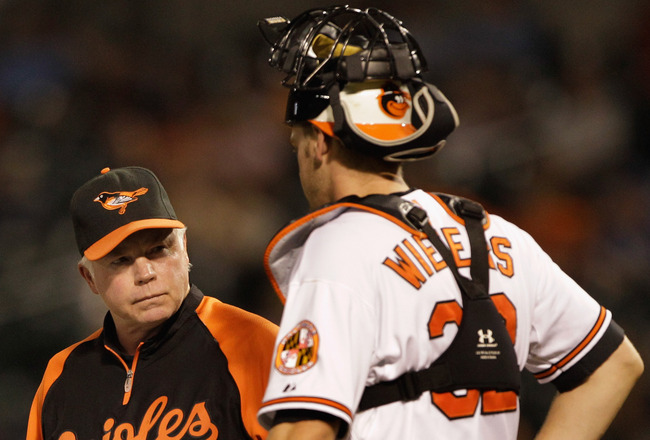 So will things be any bigger this season? Are the O's on the bend of a breakout?
Let's altercate the amount in depth. Read on for a abounding breakdown of how the Orioles are abstraction up branch into the 2012 season.
2011 Record: 69-93
Key Arrivals (courtesy of BaseballProspectus.com): C Taylor Teagarden (from Texas), LHP Dana Eveland (from Los Angeles Dodgers), 3B Ryan Flaherty (waivers), LHP Tsuyoshi Wada (FA from Japan), LHP Wei-Yin Chen (FA from Taiwan), OF Antoan Richardson (FA), OF Lee Cruz (FA), OF Endy Chavez (FA), OF Jai Miller (from Oakland), RHP Willie Eyre (FA), RHP Ross Wolf (FA), 3B Wilson Betemit (FA), C Ronny Paulino (FA), RHP Pat Neshek (FA), RHP Armando Galarraga (FA), RHP Jason Hammel (from Colorado), RHP Matt Lindstrom (from Colorado), DH Nick Johnson (FA), RHP Greg Burke (FA), RHP Luis Ayala (FA).
Key Departures: RHP Randy Henry (to Texas), SS Pedro Florimon, Jr. (waivers), LHP Jarret Martin (to LAD), OF Tyler Henson (to LAD), 1B Brandon Snyder (to Texas), RHP Jeremy Guthrie (to Colorado), DH Vladimir Guerrero (FA), OF Luke Scott (FA), SS Cesar Izturis (FA).
Projected Rotation (per official site)
Jake Arrieta (10-8, 5.50 ERA, 1.46 WHIP)
Tommy Hunter (4-4, 4.68, 1.36)
Jason Hammel (7-13, 4.76, 1.43)
Wei-Yin Chen (N/A)
Zach Britton (11-11, 4.61, 1.45)
Brian Matusz (1-9, 10.69, 2.11)
Tsuyoshi Wada (N/A)
Alfredo Simon (4-9, 4.90, 1.45)
Dana Eveland (3-2, 3.03, 1.15)*
*Not listed as a amateur on the team's official site.